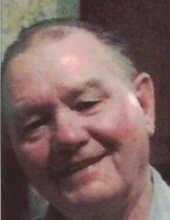 Obituary for Alvin J. Jenks
Alvin Jay Jenks, 82, a long-time resident of Beaverton, Michigan, passed away peacefully on November 10, 2018 at the Toni and Trish Hospice Home in Auburn. AJ was born in Pontiac, Michigan on December 12, 1935. He was proceeded in death by his mother: Alice Cummings and father: Lyle Jenks. He is survived by his loving wife: Mary Ann Jenks; children: Edward Jenks (Vicki Wheeler), Carrie Jenks (Jason Greer); granddaughters: Cheyanne Greer and Pamela Garza; great granddaughter: Jaiden Garza and beloved niece Paula (Curtis) Blackburn, plus many other nieces and nephews. AJ retired from GM after 29 years. AJ was a devoted Christian, husband, father, grandfather, and uncle. He loved sports! Bowling and softball were his favorites. AJ was a very loving and caring man to all his family and friends, including his church family. He will be greatly missed by many.
AJ spent his last days in the Toni & Trish Hospice House, which is an entirely free and volunteer run hospice house, So if you would like to make a donation to the Toni & Trish Hospice House we have some envelopes for that. They took Great care of AJ and all who came to see him. A memorial service will be held at 1:30 pm on December 1, 2018 at Billings Bible Church with Pastor Tyler Leighb officiating. Arrangements have been entrusted to Sisson Funeral Home.
Read More