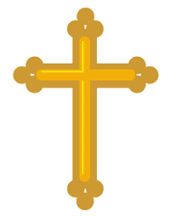 Obituary for Andrew L. Young
Andrew L. Young
Muskegon, Michigan

Mr. Young 41 passed away Monday July 23, 2012 at his residence following a sudden illness. He was born in Hamtramck, Michigan on June 21, 1971. Andrew was employed Ameriform Boatworks in Muskegon as a supervisor. He enjoyed building boats as his love for the water and boats. He was grateful to have a wonderful boss and friend David Baun.
He is survived by his 2 children Jillaine Young and Ryan Young; his mother Verna & Nelson Keyes; 2 brothers Paul Kotyk and Tyrese Young and a very good friend Patti Gorges .
Funeral Services will be held Thursday August 2, 2012 at 3 pm from Sisson Funeral Home with Pastor Tony Reynolds presiding with inurnment at Sunset Valley Crematory. Friends may call at the funeral home on Wednesday from 2 to 8 pm and Thursday 12 noon until time of services.
.

Wednesday August 1, 2012 at 2 to 8 pm and Thursday 12 noon to 3 pm services at Sisson Funeral Home.