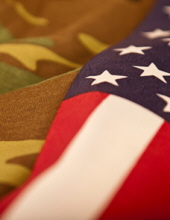 Obituary for Arthur R. Trachsel
Loving husband, father, brother and friend to many, Arthur R. Trachsel passed away on August 20, 2016 in Gladwin, MI. Art was born on September 16, 1920 in St. Louis MO son of Arthur and Senora Trachsel. He was pre-deceased by wife Dorothy Trachsel (Callahan) and wife Lorraine Trachsel (Doebler). He is survived by son Kirk Trachsel, daughter Diane Plocharczyk (Ken) and step children Lynn Stancell, Ron (Jenny) Doebler and Jan (Terry) Lacy, brother William (Onallee) Trachsel, grandchildren, nieces and nephews.

He proudly served his country during WWII as a bombardier-navigator in the Army Air Force. Art spent most of his professional life in purchasing management working for Hudson Motor Car Company, Whitehead & Kales Company and Federal Mogul and was very active in local and national purchasing management associations.

Art enjoyed many sports and was a well-known fast pitch softball pitcher in the Detroit area, primarily in the Lutheran Church leagues and as a member of TriV Club.

Art was a long time active member of Outer Drive Faith Lutheran Church in Detroit and First Presbyterian Church in Sarasota. He was a life member of Disabled American Veterans, a member of Meadows Country Club, board member of Meals on Wheels and volunteer at Caritas and Suncoast Blood Bank in Sarasota FL> One of his greatest blessings was being a lifelong member of TriV Club which greatly enriched his and his family's lives.

A time of visitation with the family followed by a brief celebration service will take place on Friday, August 26 from 1:30-3:00 at Sisson Funeral Home.

A celebration of his life will be held at a later date in the Detroit area.

Special thanks to the loving care by the staff at The Brook, Gladwin and Compassus Hospice. In lieu of flowers, please donate to the charity of your choice.
Read More