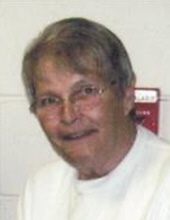 Obituary for Carol L. Vanderbush
Carol L. Vanderbush

Beaverton, Michigan


Carol L. Vanderbush, 72, of Beaverton, Michigan passed away at her home on Friday, April 29, 2016. She was born in Clare, Michigan on June 26, 1943 the daughter of Edward & Marie (Foor) Doane. On June 3, 1967, at St. Anne's Church in Edenville, she married the love of her life, Ralph Vanderbush. It was the first wedding to take place on a Saturday evening Mass. This year they would have celebrated 49 years of marriage.

Carol was a homemaker who enjoyed gardening, mushroom hunting, fishing, quad riding, cooking and spending time with their children and grandchildren. She enjoyed going to the casino with her niece and nephew Kim & Frank, and Debbie & Debbie. She will be forever missed by her children: Jeff (Joanna) of Edenville, Jennifer of Beaverton; 3 grandchildren: Kaitlin, Kelsey and Andrew; 3 great-grandchildren: Zoee Owens, William and Leonardo Valadez; beloved sisters: Sharon McLane and Beverly (Robert) Roper. She was preceded in death by her brother Sonny & Sue Doane and several nieces and nephews. A memorial service will be held on Saturday, July 16, 2016 at 12:00 PM at 596 E. Highwood Road, Beaverton, MI. Those wishing to share an expression of sympathy are encouraged to consider Hospice of Mid-Michigan.


Services will be held at a later date at their home.