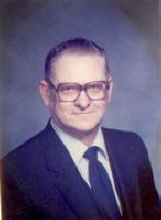 Obituary for Charles E. Kennedy
Charles Eugene Kennedy, age 75, of Flint, MI, passed away suddenly after a brief illness on Wednesday, August 31, 2011 at the McLaren Regional Medical Center in Flint.  He was born December 14, 1935 in Gladwin, MI, the son of the late Samuel and Ethel (Stickney) Kennedy.
He was preceded in death by his brother Robert Kennedy, Sister Ellen Butler, Step Son Donald Burns and Granddaughter Krystal Weinert.
He is survived by wife Dorothy Kennedy of Flint, MI; children, Steve (Lisa) Kennedy of Clio, MI; David (Rebecca) Kennedy of Burton, MI; James (Amy) Bowers of Clio and Julie (Randy) Wilson of Cass City, MI.  15 grandchildren and 13 great grandchildren.  Sisters, Ruth Bartlett of Wisconsin and Monya Kennedy of Gladwin, MI.  Several nieces and nephews.  He will be missed by all including his dog Chloe.
Funeral Services will be held on Saturday, September 3, 2011 at 11:00 A.M. at the Sisson Funeral Home with Rev. David E. Daniel officiating.  Visitation will be held on Friday, September 2, 2011 from 2-8 PM at the Sisson Funeral Home.  Interment will be in Butman Township Cemetery. 
Memorial Contributions may be made to the family.
Read More