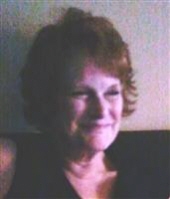 Obituary for Darlene M. Nims
Darlene Nims
Beaverton, MI

After dedicating sixty-four years to the intimate study of the hopes, dreams and pitfalls of mortals, Darlene Nims returned to The Great Hereafter on January 12th, with a full report of her findings. Her compassionate views, love of animals and Irish temper will be carried on by her two daughters, Tereasa and Angela Nims.

Ever one to embrace Earth's endless opportunities, Darlene was a woman of many hats: Chef, business owner, actress, moody waitress, passionate CNA, couture clothing designer and sign-bearing activist among them. Her forays into animal rescue and being a mother, however, were where her heart was truly found.

She is, hopefully, preceded in death by pessimism, unrequited love and The Three Stooges (as she did not care for any of them). As of January 12th, the world has lost one of its greatest listeners. So, in lieu of flowers, please take a moment to allow strangers to divulge their life stories, for wrong numbers dialed to become a new friend found, make a donation of food, bedding, funds and/or cuddle time to The Gladwin County Animal Shelter, as Darlene will be indisposed of for some time and so, unable to continue her humanitarian habits. Most importantly, in her honor, try to end as many conversations with "I love you" as possible because that is the very note she ended on.
Memorial Services will be held at 11 a.m. on January 23rd at the 1st United Methodist Church in Gladwin, Michigan, with a rollicking wake featuring her favorite recipes at the Gladwin Eagles Post 3292 directly following. Any lives who were touched by her are welcome to attend. Rev. Faith Fowler of Cass Community United Methodist Church is officiating.