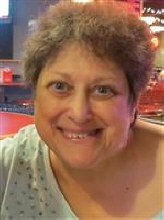 Obituary for Deborah Lauritzen
Deborah Beth Lauritzen (née Yiatras), of Beaverton, passed away at The Laurels of Mount Pleasant on Sunday, December 20, 2015 on her late mother's birthday. She would have been 57 on January 27.


She was born in Dearborn, Michigan to Mary Ann Riley and Michael Yiatras. Debbie was an avid letter writer and beloved friend to all who knew her. She was predeceased by her mother and brother, David Yiatras. She is survived by her two children, Amanda and Daniel Lauritzen; former husband and longtime friend, Gregory Lauritzen; devoted brother and advocate, Dennis Yiatras; and brother Tom Riley, who was always under her wing growing up. She and Glenn Bashaw, a trusted friend of 18 years, volunteered at Beaverton Elementary for many years.


She was a devout Christian and proactive member of her religious community. She maintained what loved ones refer to as her own ministry, spreading the word of God in letters along with her own words of encouragement. She would pride herself on how many letters she wrote and how much joy that brought to others.


Her memorial service will be conducted by Pastor Kim Lewis on Saturday, January 23, 2015 at 1PM at the Beaverton Baptist Church at 2888 Dale Rd. Lunch will follow.


Services will be Saturday January 23, 2016 at the Beaverton Baptist Church at 1 pm friend may call at the church before services.