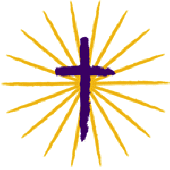 Obituary for Dwane D. Hight
Dwane D. Hight
Gladwin, Michigan
Formerly of Pontiac, Michigan

Mr. Hight, 60 passed away Sunday November 3, 2013 at his home following a courageous battle with cancer. He was born in Pontiac on August 12, 1953 to the late Burl & Annette (Riegle) Hight. Dwane was retired from Community Mental Health of Central Michigan - Harrison & Gladwin. He enjoyed riding his motorcycle, playing cards and camping.
He is survived by his bother Bob & Norma Agar and a sister Roseanne Davenport and many nieces & nephews. He was preceded in death by brothers and sisters Timothy Agar, Judith Nichols, Dianne Goff and Melody Fisher and a special friend and partner Jeanie Mae Gordon..
Funeral Services will be held Saturday at 3 pm from Sisson Funeral Home, Gladwin with Pastor Tony Reynolds presiding. Visitation will begin at 11:00 am until the time of service. Inurnment will take place at Ottawa Park Cemetery Clarkston, Michigan. Arrangements were entrusted to Sisson Funeral Home.

Service will be held Saturday November 9, 2013 at 3:00 pm.  Visitation will be held from 11:00 am until the time of service.