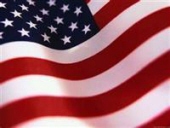 Obituary for Emil N. Waeiss
Emil Norman Waeiss, 99, died peacefully at his home on Monday, September 12, 2011, with his friends Mickie and Tom Pifer at his bedside.
Emil was born in Gladwin County in rural Skeels and lived there with his parents Daniel and Matilda (Prast) Waeiss who had migrated to northern Michigan in 1900. Both of Emil's parents were German immigrants living on the German-Poland boarders and came to America in 1884 residing in Detroit and married in 1891, having known each other in Germany.  His parents were blessed with 13 children. 5 boys and 8 girls, Emil being the youngest boy. In 1929 Emil moved to Detroit and worked for Detroit Cornice and Slate.  He attended Cass Tech in Detroit for Sheet Metal Layout, Blue Print Reading, Welding and Drafting. In1930 he joined the Michigan National Guard from A Battery 182 Field Artillery until 1933.
 In 1943 Emil married the former Gloria Van Marter and they spent 63 wonderful years of marriage together.  She preceded him in death on Sept 18, 2005. Emil joined the US Army in 1942 until 1945. He was an Infantry Combat Medic. In June of 1943 he landed in Oran Africa with Pattens 3rd Army 2nd corp. In September of that same year he landed in Salerno with the 5th Army, 381st medical collecting company, walking to Naples Foggia Anersa Italy setting up the hospital.  He then proceeded to Mt. Cassino, Rome-Arno, Northern Apennines, Po Valley and then the war ended.  He was wounded in September 1943 when bomb fragments hit his hip.  He received the Purple Heart, the Arrow Head for the Anzio Invasion, he and the infantry men received the Combat Infantry Badge as a medic he was with the infantry during the fighting. In 1945 he received the Combat Medic Badge from the Commander of the Division. He received several other medals.  He was a very decorated Sergeant in the Army and he loved the military life, living it to the fullest.
Emil was very devoted to both his God and his Country.  He will be remembered by all who knew him by his kindness and generosity, both to his community and his friends and family.
Emil is survived by 1 sister, Eleanor LaDuke, of Tucson, Arizona, Tom and Mickie Pifer and their family, and numerous nieces and nephews and great nieces and nephews and many close friends and those who called him "Grandpa".
He was preceded in death by his wife, brothers, Edward, Effen, Ewald, Elmer, and sisters, Ella, Edna, Ethel, Esther, Elsie, Evelyn and Emma.
Funeral Services will be held on Saturday, September 17, 2011 at 10:00 A.M. at the Sisson Funeral Home, with Rev. Fr. John Cotter officiating.  Visitation will be held on Friday, September 16, 2011 from 4-8 PM at the funeral home.  Interment will be in Highland Cemetery, Gladwin, MI.
Read More