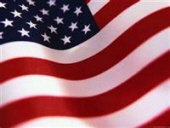 Obituary for George M. Moss
George M. Moss, age 86, of Gladwin, MI, passed away on Thursday, July 14, 2011 at Mid-Michigan Gladwin Pines.  He was born August 19, 1924 in Maywood, Illinois the son of the late Garfield and Regina (Durkeis) Moss.

George was WW11 Veteran of the United States Air Force.  He moved to Gladwin in 1978 and retired in 1985.

He was preceded in death by his wife Ruth, Brother Burt Moss and Sister Doris Frebus.

He is survived by his children, Robert (Linda) Moss of Van Nyus, CA; Georgine (Bill) Kerwin of Bakersfield, CA and Sharon (Frank) Francis of Bakersfield, CA.

Military Services will be held on Thursday, July 21, 2011 at Great Lakes National Cemetery at 1:00 P.M.  Arrangements were entrusted to Sisson Funeral Home, Gladwin, MI.
Read More