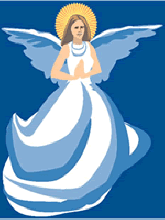 Obituary for Juliette "Julie" Kay Knight
Julie KnightGladwin, MichiganMrs. Knight 51 passed away Tuesday February 7, 2012 at her home following a brief illness. She was born in Lincoln Park, Michigan on October 28, 1960 to the late Lloyd & Shirley (Manley) Wade. She married William Knight on August 11, 1979. He preceded her in death on August 26, 2010. Julie worked at the Gladwin Eagles Club. She is survived by her sons Joshua Knight and Chad Knight; 2 grand children Mackenzie & Exzaviour Knight all of Gladwin; brothers and sisters Phillip & Jodi Wade, Debora & Regan Wheeler, Jerry & Shirley Wade, Glenn Wade, Ronald Wade and Jackie & Dennis Moody; and several nieces & Nephews. She was predeceased by a brother Gary Wade and a sister Linda Johnston. A Celebration of Life service will be held Sunday, February 12, 2012 at 7 pm from Sisson Funeral Home with Pastor Tony Reynolds presiding with inurnment at Great Lakes National Cemetery, Holly, Michigan with her husband. Friends may call at the funeral home from 5 pm until time of services.

Celebration Life will be held Sunday February 12, 2012 at 7 pm. Visitation from 5 to 7 pm at Sisson Funeral Home.
Read More