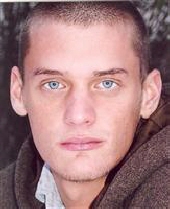 Obituary for Lance Michael Perkins
Lance Michael Perkins passed away Wednesday December 14, 2011 at Mid Michigan Medical Center, Midland, Michigan with his family at his side.  He was born April 19, 1985 to Michael and Deborah Perkins.   Lance grew up in Gladwin, attended Gladwin High School where he was in several plays and directed his senior year "Little Shop of Horrors". He graduated with the class of 2003. Lance loved the arts and began his career singing, dancing and acting at the age of four.  After graduation he moved to New York and attended the American Academy of Dramatic Arts and Music.  Lance enjoyed entertaining everyone and lived his life to the fullest.
He is survived by his parents, one sister Lindsay (Kannan) Ramanathan of Carlsbad, CA, one niece Jazmine Ramanathan, Grandmother Marian Nash, and Special friend Laura Strohkirch of Colorado, several Aunts , Uncles, Cousins and his favorite buddy his dog Zeak..  He was predeceased by his 2 grandfathers Curley Nash and Gerald Perkins. Memorial Services will be held 3:00 P.M. Sunday, December 18, 2011 at Sisson Funeral Home. Pastor Tony Reynolds officiating. Visitation will begin at 1:00 P.M. until the time of the service. Those wishing an expression of sympathy are asked to consider the Family's wishes.  Arrangements are entrusted to Sisson Funeral Home.
Read More