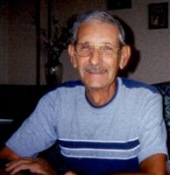 Obituary for Larry E. Robinson
Larry E. Robinson, age 71, of Gladwin, MI, passed away on Thursday, April 28, 2011 at the Mid-Michigan Medical Center-Midland Campus.  He was born November 27, 1939 in San Francisco, CA, the son of the late Ewlita and Juanita (Jackson) Robinson.
Larry was a Veteran of the United States Army.  He enjoyed spending time with his family, carpentry, reading and playing on the computer.
He was preceded in death by his sister Linda Miller.
He is survived by his wife Beverly (Foutch) Robinson of Gladwin, MI.  2 sons, James (Kyong Cha) Robinson of Lacey, WA and Chris (Trina) Robinson of Midland, MI.  4 grandchildren, Ivana and Zaneta Robinson of Lacey, WA; Jeremiah and Grace Robinson of Midland, MI.  Brother Michael (Jo) Robinson of Ottawa, KS.  Several nieces and nephews.
A funeral service will be held on Tuesday, May 3, 2011 at 11:00 A.M. at the Sisson Funeral Home with Pastor Tony Alexander officiating.  Visitation will be held on Monday, May 2, 2011 from 2-8 PM at the funeral home.  Interment will be in Highland Cemetery.
The family suggests memorial contributions may be made in memory of Larry to the American Lung Association.
Read More