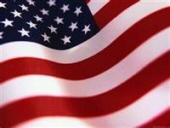 Obituary for Lloyd Leon Farr
Lloyd Leon Farr AKA (Lee), age 84, of West Branch, MI, passed away on Thursday, October 27, 2011.  He was born on a farm in Navenger, MO, on March 16, 1927 to John Lloyd Farr and Ruby S. Slover Farr.
Lloyd moved to the Detroit area in 1942, worked at may trades, spending the 25 years before retirement on the Redford Township Fire Department.  Nineteen of those years on supervision as well as the training officer, did 7 years in the United States Army, 2 years on active duty, 5 years in the reserves, 1 year in Germany on occupation duty.
He was a long time member of the Metropolitan Club, 18 year member of the Secord Eagles, and a lifetime member of the VFW.
Lloyd bought property in Gladwin County, MI, in 1962, started his cottage in 1963 and retired there in 1981.
Lloyd was preceded in death by a Step Dad, Father, Mother, Step Mother, 2 sisters, 2 sons Timothy and Lloyd, daughter Darlene. 
Lloyd is survived by a Brother Bill Dimmitt of Maptlton, ILL, Sister Nancy Mears of Odessa, MO.  Son Lenard Farr of Floral City, FL.  8 grandchildren and 9 great grandchildren.
Arrangements were entrusted to the Sisson Funeral Home, Gladwin, MI.
Read More