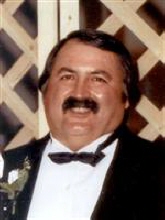 Obituary for Noah Franklin Baning
Noah Franklin Baning, age 67, of Gladwin, MI, passed away unexpectedly on Sunday, August 7, 2011 in Hamilton, Ontario.  He was born April 29, 1944 in Gladwin, MI, the son of the late Noah and Eileen (Willford) Baning.
Noah enjoyed spending time with his family especially his grandkids.  He was an avid skeet shooter.  He worked for General Motors at the V8 Engine Plant until his retirement in 1993.  He was a member of the Grand Blanc Huntsman Club, Bay County Conservation Gun Club and Silver Dollar Gun Club in Florida.
He was preceded in death by his grandson Zachary Baning.
He is survived by his children, Christina (Butch Balch) Baning of Flint, MI; Darryl (Kathy) Baning of Mt. Pleasant, MI; Michael Baning of Port Richey, Fl and Donna Cook of Port Richey, Fl.  Daughter in law Erica Baning of Port Richey, Fl.  Sister Virginia Gordon of Gladwin, MI.  6 grandchildren, Dustin, Amanda, Michael, Katelyn, Hannah and Nathan Baning.  Nieces, Lynette (Brian) Laplow of Sanford, MI; Kristy Augustine of Gladwin, MI and Jennifer (Jason) Lyons of Gladwin, MI.  Several nieces and nephews.
Funeral Services will be held on Friday, August 12, 2011 at 11:00 A.M. at the Sisson Funeral Home with Pastor Brad Withrow officiating.  Visitation will be held on Thursday, August 11, 2011 from 2-8 P.M. at the funeral home.  Interment will be in Grout Township Cemetery.
Memorial Contributions may be made in Memory of Noah to the American Heart Association, American Diabetes Association or the American Cancer Society.
Read More