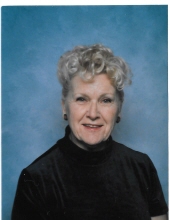 Obituary for Noreen J. Vallimont
Noreen J. Vallimont, 85, resident of Sugar Springs, Gladwin MI passed peacefully on October 6, 2016. A beloved and loving Mother to 11 children, she will be dearly missed. She is also survived by 21 grandchildren, 29 great grandchildren, a sister and brother in law, one daughter in law, one son in law and a multitude of nieces and nephews. Always caring and compassionate of others her last wish was to honor and emulate her niece and Goddaughter Jay Jaques and donate her body to medical science in the hopes it would help others even after her departure. We are consoled by the fact that she was a deeply religious woman and awaited her reunion with her God. Her request is that there be a Celebration of Life and gathering of family at the grave site of her Mother and Father, at Holy Sepulchre Cemetery in Southfield, MI, where she will be interred when her precious ashes are returned to family. Notifications will be sent in April 2017 around the time of her birthday.
"Blessed are the pure of heart for they will see God".
Read More
Events
Event Information
Services will be set for a future date to be determined.