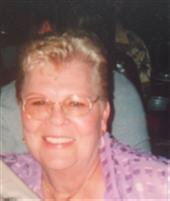 Obituary for Olga Jean Callahan
Olga Jean Callahan
Gladwin, MI

Olga passed away peacefully on June 10, 2014 at her home with her family by her side. She was born on August 9, 1939 in Lewiston, MI to the late Guy and Flora (Webb) Ellsworth. On April 4, 1958 she married Dallas Callahan in Flint, MI he survives her. They were married for 56 years and together they raised five children. Oggie was an avid reader and enjoyed playing euchre, was a charter member of the Secord Lake Eagles 4121 and also a member of Citrus Park, FL. She especially enjoyed spending time with her children and grandchildren. She also holds the record in the Ladies class in Michigan for shooting the largest Elk.
She is survived by her children Lucinda Parker, Patrick (Rae Ann) Callahan, Beth (Brent) Larson, Kimberly (Jeff) Gehrls, Gregory (Michelle) Callahan, 14 grandchildren, 6 great grandchildren, 1 brother Albert Ellsworth and two sisters Ethel Rhoades and Evelyn Meyers. She is preceded in death by one daughter in-law Yvonne Callahan, grandson Channing Callahan, four brothers and five sisters.
Funeral services will he held at 4:00 pm, Sunday June 15, 2014 at Sisson Funeral Home with Pastor Jeanne Lapine officiating. Visitation will be held on Sunday from 12:00 pm until the time of service. Contributions may be made to the charity of choice. Arrangements were entrusted to Sisson Funeral Home.


Sunday, June 15, 2014 from 12:00 pm until the time of service.