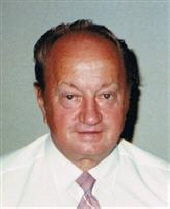 Obituary for Robert Brubaker
Robert Brubaker
August 1927 -- 2012

Following a long illness, Robert O. Brubaker, 84, of Gladwin passed away at home on August 4th surrounded by his family. He was born in Gladwin on August 14, 1927. He married Jeanette D. Young on April 11, 1955.
Robert (Bob) began working for the Department of Natural Resources the summer of 1946, right out of high school. He began his career as a tower man, and later worked as a Conservation Officer in fish and game and also as a fire officer. He also spent many years teaching First Aid.
He worked out of the Gladwin office until 1971. He then moved to the Harrison office where he spent 14 years as an Area Fire Supervisor before retiring.
Bob was a volunteer on the Gladwin City and County Fire Department and also made numerous visits to schools throughout his area teaching elementary students the importance of fire prevention and safety. He was also a member of the Clare and Harrison Fire Departments and a member of the Central Michigan Fireman's Association to which he contributed many years of service and training.
Bob retired from the Department in 1985 after 39 years of service. He continued working full time as a carpenter, was active in the Gladwin Free Methodist Church, and enjoyed spending time with his grandchildren. For 22 years he was a volunteer for Hospice of the Gladwin area.
He is survived by his wife Jeanette, daughters Roberta (Ed) Barta of Gladwin; Jan (Constatine) Titi of Pinckney, Michigan; Marsha Brubaker of San Diego, California; son Greg (Kim) Brubaker of Gladwin, stepson Dan (Sharon) Tolly of Tampa, stepdaughters Dianna (Tom) Williams of Warsaw, Indiana; and Karen (Bob) Ewald of Laurinburg, North Carolina; 17 grandchildren, and 23 great grandchildren.
He was preceded in death by his parents, Paul Raymond and Lila Brubaker of Gladwin, and his brother Russell Brubaker of Midland.
Funeral Services will be held Wednesday August 8, 2012 at 11 am from the Gladwin Free Methodist Church with burial in Highland Cemetery. Friends may call at the funeral home on Tuesday from 1 to 8 pm. On Wednesday Mr. Brubaker will lie in state at the church from 10 am until time of services.
Arrangements have been entrusted to Sisson Funeral Home. The family requests that memorials be made to the Parkinson's Foundation or Mid-Michigan Home Care Circle of Care program and Hospice.

Tuesday 1 to 8 pm
Wednesday 10 am to 11 am Free Methocdist Church, Gladwin, MI
Services at 11 am at church.