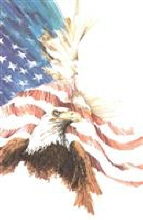 Obituary for Robert D. Mongar
Robert D. Mongar



Robert D. Mongar passed away at home surrounded by many family and friends at 1:13 a.m. on Friday, October 17, 2014, after losing his long battle with cancer.

He served his country with the U.S. Army, the National Guard and also volunteered with his local fire department. He was born on May 26, 1956.


He is survived by his loving wife of 26 years, Darlene Mongar. He is also survived by stepchildren: Sherry and Fred, Debbie and John, James and Stephanie, Scott and Trish, Rose and Dave, and Gypsie and Sean; his mother, Georgianna (George) Hastings; his father, Richard (Maryjane) Mongar; his brothers and sisters: Rick and Carla, Sherry and Bruce, Deb and Ansel, Gary and Tina, Karen and Jerry, Rocky, John and Candy, Kathy and Jeff, Jeff and Vonda, Shelly and Carl, Sandy and Bob, and Rusty and Robin; 18 grandchildren; 13 great-grandchildren; and several aunts, uncles, nieces, nephews and supportive friends.


Bob (Robert) was an avid sportsman. He enjoyed hunting, fishing, camping, family gatherings and loved working the grill at social get-togethers. Bob especially loved taking all the kids with him on his adventures. He was passionate, giving and cared for all.


Services will be held on Monday, October 20, 2014, at 1 p.m. at Luther Lions Club.


Monday October 20, 2014 at 1 pm from the Luther Lions Club.