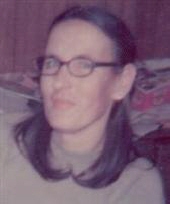 Obituary for Ruth M. Douglas
Ruth Mae Douglas

Beaverton, Michigan

Ruth Mae Douglas passed away on Saturday, March 16, 2012 at her home following a lingering illness. She was born in Midland on November 14, 1929 to the late Gershom N. and Ellen (Nottingham) Heward.  She married Richard Kenneth Benton in 1949 in Saginaw . He Preceded her in 1964. She married David Douglas on November 14, 1978 in Fenton,  he survives her. Surviving besides her husband of 45 years are her children Kenneth Benton  - Beaverton, William Benton- Saginaw, Frances Benton- Saginaw, David Benton- Clio, Viola (Arthur) Lucke- Beaverton,  Nora Benton- Saginaw, 17 grandchildren, 28 great grandchildren and 6 great great grandchildren. She had three sisters and four brothers. Ruth enjoyed playing cards, working on crafts, watching old TV shows and spending time with her family and friends.

In accordance with Ruth's wishes cremation has taken place and a Memorial Service will be held at 2:00 P.M. Saturday, April 6, 2013 at the Church of Daniel's Band, 1233 E. Highwood Road, Beaverton, MI 48612. Arrangements were entrusted to Sisson Funeral Home.




Memorial Service Saturday, April 6, 2013 @ 2:00 P.M. Church of Daniel's Band.