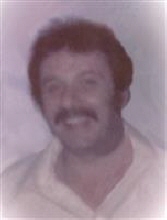 Obituary for Vincent J. Spina
Vincent J. Spina

Gladwin, Michigan

Vincent J. "Vinnie" Spina, age 72 passed away peacefully on Thursday, July 31, 2014 at the Gladwin Nursing and Rehabilitation Community following a brief illness. He was born on February 1, 1942 in Detroit, MI to the late Anthony and Josephine (Paglino) Spina. He served his country in the United States Army. He was retired from the Lady of the Lakes North Real Estate in Gladwin. He enjoyed spending time at the casino.

He is survived by two children Tony (Shannon) Spina of New Baltimore, MI and Nina Kerr (Tom Dunbar) of Port Huron, MI. Three grandchildren Alexander and Justin Spina and Kyle Kerr, one brother Anthony (Sue) Spina of Coral Springs, FL and one sister Madeline (Ken) Borsuk of Union Lake, one nephew Austin Spina and special friend
Sharon Wade.  He was preceded in death by his Mother, Father and favorite uncle Vincent Paglino.

A memorial service will be held Saturday, August 23 at the Clement Township Hall at 1 pm.